This is an adorable story!
Basically, this story is about Evan and J.D. Evan is dumped by his boyfriend, Tyler, just before the holidays. He told his family he would be bringing him home for the holidays and now he doesn't know what to do. He meets J.D. who looks like he's down on his luck and the two decide to go to Evan's house together, with J.D. posing as Tyler.
The story is sweet and cute with two lovable MC's. I loved both of them and I was so happy reading it. There are some really lovely scenes between them.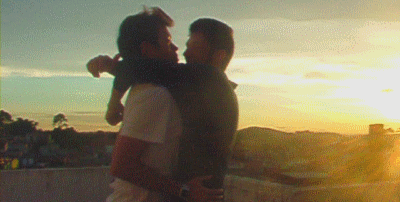 The story isn't really complex. It's a nice, easy read that is perfect for the holidays. It put me in a really happy mood and it left me wanting more!
I would definitely recommend this if you like sweet NA stories. Or if you're looking for an adorable holiday story.