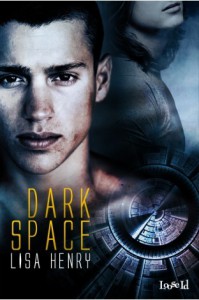 I don't really know what to say about this book apart from I really enjoyed it! Sci-fi isn't really a genre I read a lot of, but sometimes a great story comes along and the genre doesn't matter. This was one of those times. And I'm so glad I stepped out of my comfort zone and gave this one a go.
It was a really nice read that had a little bit of everything, which I really enjoyed. The characters were great. I didn't really like one more than the other, but I found myself loving both. The GFY aspect worked here, and with these guys I believed it. Brady did have some issues at first, but it was nothing that drove me insane.
There is going to be a sequel about these two, and after the ending, I am so glad about that. I need more!