I
love
this book so much!It's one of my all-time favorite books and Will and Scott are definitely one of my favorite book couples. They are just awesome and hot and I love them together and as individual characters (which makes me love them even more). This was my first book by Lisa Worrall and I swore to myself, after reading this the first time, that it wouldn't be my last.
I'm a huge fan of men in uniform, but cops are one of my favorites. And I was really glad this book centered around the crime as well as the romance. It was dark enough for me to really get into the mystery plot and I was trying to figure out who the killer was. Did I get it? No. I went back and forward several times in my head, and looking back, I probably should have known who it was. But I didn't guess it right. And while I would have liked to, I think I enjoyed the book more because I didn't know. It also meant I was thinking about this for a long time when I finished it. And when I re-read the book, it was nice to be able to point out the times clues were given that I didn't notice the first time. I also fell in love with the secondary characters, Todd especially, more the second time around. Jules and Grace were already up there, but I think I was able to concentrate on some of the guys more once I knew who I should hate.
The romance between Will and Scott was my favorite thing about the book, though. And it didn't win by much, but I did find myself rooting for them and wanting them to get their act together. So it made sense that they would not only become one of my favorite couples, but for me to say that it was possibly my favorite part of the book. It was almost like an enemies-to-lovers trope, since they couldn't stand each other in the beginning. But as time passed and they grew closer while solving the case, I could see them becoming friends, too. I really loved the scene they kinda got together. I thought it was nice to see Scott opening up to Will and taking that leap. Also, I'd be lying if I said I didn't enjoy their sex scenes. Lisa did an amazing job writing those, and making them super hot and steamy.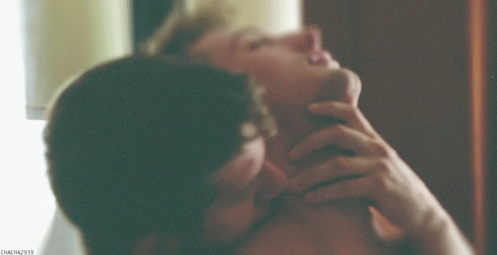 Overall, I have fallen in love with this book every time I've read it. There was just something about this book, and these characters that stayed with me. It wasn't only the book I fell in love with, though, it was the authors writing and it made me determined to read more of her books. I am so glad now, looking back, that I read this fairly early into discovering m/m romance because it has proven the test of time with me. And I hope more people discover this book and fall in love with it like I did.